Nickos Fish Bar and Restaurant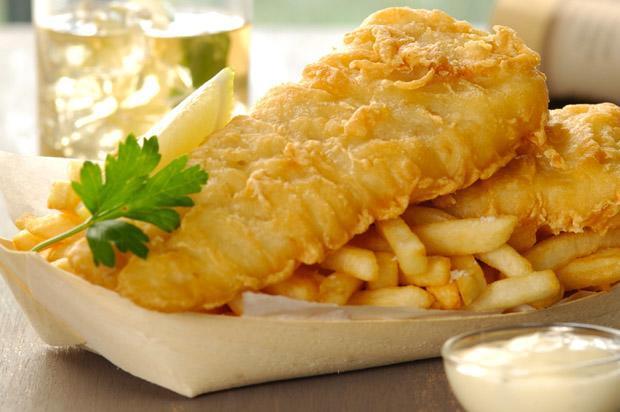 Nickos Fish Bar and Restaurant
Menu Nickos Fish Bar & Kebab House
Nickos Fish Bar and Restaurant can offer you many of your favorite food with a specific culinary skill. You will love our food. We are popular in our area for the different varieties of food and friendly approach. People keep visiting to have a unique experience each time. We offer different types of food. But we are well appreciated for some specific items that include fish and chips. If you love fish and chips, you will certainly like our restaurant. Even the young kids will like our preparation as we include a few items for them. If you want to surprise your family with their favorite food, then our restaurant will be right destination. You will find everything of their choice. In our restaurant, you will find chips, burgers, sides, salad box, fish, kebab, chicken, extras, wraps, savories, drinks, hot drinks, Pukka pies, and kids meal. These are the name of the categories. In all the categories, you can expect many options. In the fish, you will have mini fish, cod, haddock, scampi, plaice in batter, and plaice in breadcrumbs. If you love chips, you will have many options as well. You can have the chip baps, chips, and chips and cheese. Similarly, you will have different varieties of kebab that will include mixed meat, mixed kebab, donner meat, and donner kebab. You can visit the menu page to know more about the available options in different categories.
About Nickos Fish Bar & Kebab House
Nickos Fish Bar and Restaurant is popular in our areas for the fish and chips. You can have many items in both these options. Moreover, we are easily accessible. We do not need to visit our restaurant to have your favorite food. You can visit our website. Our app is also available in the apps of the App Store or Google Store. You can download the app. It will take only a few minutes. After downloading the app, you can visit the menu page to place the order. We offer the delivery service. The food will be delivered to your doorstep at the given time without any inconvenience. We are particular about the timing and our staff members are familiar with the locality. Therefore, the delivery will be hassle-free. We also offer takeaway service. You can visit our store anytime for the takeaway. You just need to select the food and place the order. The food will be prepared at the earliest.
Restaurant location Nickos Fish Bar & Kebab House
Would you love to visit our restaurant? Do you want to have your favorite kebab, chicken, and fish? Do you want to surprise your kid with their favorite food? If yes, you can visit us. We are located nearby. You will find us in your surroundings. We are located at 60-62 Nottingham Street, Melton Monday, LE13 1NV. You can visit our restaurant or website. In both the places, you will get the same result. We will appreciate your visit.